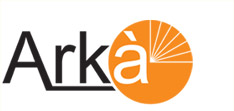 LED Lighting solutions
Energy efficient lighting
LED lighting
Based on the Philips make rebel Star LED ,we offer light luminaries starting form 4 W up to 60 W.
LED lighting is the most advanced and futuristic lighting source with saving in power consumption up to 80%
LED bulbs last up to 10 times as long as compact fluorescents, and far longer than typical incandescents.
Extremely long service life -50,000 hours plus
LED bulbs do not cause heat build-up
Least depreciation of light (70% o/p after 50,000 hours)
No emission of hazardous Infra Red & Ultra Violet rays.
NO mercurycontent,like CFL, which is carcinogenic (causing cancer)
Attractive payback and least Cost of Ownership.
Incentive in Tax.
The various applications that can be addressed with LED lighting luminaries are :
Common and staircase lighting in residential complexes
Parking lights
Office lighting
Street lights
Industrial high bay and campus lighting

LED Common Area Lighting
Specifications : 90-270 AC, 50 Hz
4.5 Watt power consumption,
350 lumens output,
Cool colour / Warm White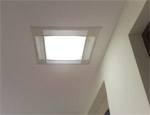 LED Office Lighting
Specifications : 18 Watt Power LED's
1600 lumens output
Cool colour / Warm / White

LED Industrial Lighting
Hawk's Eye
Specifications : 90-270AC, 50Hz
50 Watt 4500 Lumens
Coverage : 30 sq mtr. - 80 LUX
Cool colour / white light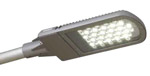 LED Street Lighting
Specifications : 18W MODEL-1620 Lumens
230V AC, 50 Hz,12V-75AH tubular battery,
12V-60 Watt SPV mode
Charge controller,low maintenance battery protections,
Automatic Dusk to Dawn timer
Higher output models available
Streetlight fixtures on IP65 construction