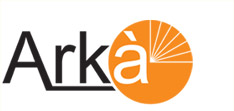 Eco housing assessment and compliance
Eco-housing program launched by Pune Municipal Corporation (PMC) promotes the adoption of environment friendly practices, energy efficient products and sustainable techniques by construction industry. PMC offers incentives to developers constructing Eco housing projects and consumers implementing Eco housing measures.
STP has developed the criterions of Eco-housing for Pune city and as a registered partner of STP, we help builders / developers to comply with these criterions with consultation, deployment of necessary measures and solutions in their projects and submission of necessary documents for getting their project Eco-housing certified.
We, with help of the consultant team of STP can help you to comply with the criterions of site planning, recommending of efficient building material and environmental architecture during the planning stage. We can also supply and erect solutions pertaining to the criterion of energy efficient lighting, solar water heating rainwater harvesting and solid waste management.