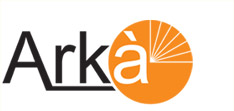 Solar hot air/hot oil/steam generation system
SSolar hot air/hot oil/steam generation system - The conventional method to generate Steam, Hot Oil or Hot Air is by using boilers fired on LDO, Diesel, LPG, Coal, Firewood, Electricity, Agricultural waste, etc. It is needless to state that the natural resources of above fossil Fuel are fast depleting and use of wood as fuel leads severe deforestation causing ecological imbalance. The prices of the petroleum sources are increasing rapidly. In addition to above, burning of these fuels leads to generation of CO, which is main cause of Global Warming. Days are not far off, when very rigorous restrictions will be imposed by international standards on generation of CO. Moreover processing of CO will be highly expensive by way of capital investment and running cost.
Solar Energy is the best solution to avoid all these problems.
This Solar Heat Generating System can easily be configured to existing system with quick change over mode without any major changes in the present production setup or methods. In this system, Steam can be generated at 2 to 16-bar pressure, Oil can be heated even above 350°C or Air can be heated directly above 750°C or indirect heating of Air can be achieved using Heated Oil up to temperature of 250° C.
Other benefits
Saves drastically on ever increasing fuel cost.
Elimination of CO avoids stringent law implications.
80% depreciation in 1 year itself under section 32 of income tax Act 1956
Fast payback.
Revenue / income can starts from 2 year itself by way of saving the fuel cost.
User can be eligible for getting World recognized Eco-friendly awards.
Areas of operations
Pharmaceutical Industries & Chemical Industries
Wineries
Paper Industry
Paint Shops
Food Processing
Packaging Industries